The GOP is outperforming expectations pertaining to the House of Representatives. The Dems took back the House in 2018 as there was a blue wave but Republicans are making surprising gains at that level.
So far, the GOP has flipped 10 U.S. House seats.
CA-48 Michelle Steel, FL-26 Carlos Gimenez, FL-27 Maria Elvira Salazar, IA-01 Ashley Hinson, MI-03 Peter Meijer, MN-07 Michelle Fischbach, NM-02 Yvette Herrell, NY-11 Nicole Malliotakis, OK-05 Stephanie Bice, and SC-01 Nancy Mace
However, the GOP isn't expected to take back the House, they will have a little more power in the House and minority leader Kevin McCarthy (R-CA) said Nancy Pelosi (D-CA) doesn't have enough votes to keep her position as speaker of the house.
Republicans are performing well in districts that Trump won in 2016 but the Democrats won in 2018 at the house level.
Democratic Virginia Representative Abigail Spanberger who is a centrist criticized socialism and the "defund the police" movement.
She said, "We have to commit to not saying the words 'defund the police' ever again,"
She followed that statement by saying, "We need to not ever use the words 'socialist' or 'socialism' ever again,"
The GOP was able to characterize even centrist Democrats as "socialists" because of how far left some of the members have gone.
More gains are expected for the GOP in the house. 
Many have blamed radical left-wing rhetoric on Democrat losses, but Squad member like AOC have dug in their heels:
https://t.co/4D4LVOyYhc pic.twitter.com/MwNIc41Szj

— Alexandria Ocasio-Cortez (@AOC) November 12, 2020
Previously we reported that Nancy Pelosi (D-CA) is at risk of losing the Speaker of the House spot as well:
House Minority leader Kevin Mccarthy (R-CA) stated today that Nancy Pelosi (D-CA) doesn't have the votes needed to remain as speaker of the house. 
Multiple reports have come out backing up this claim.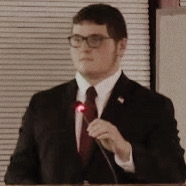 Latest posts by Joshua Troiano
(see all)