With the holidays coming up Democratic governors and mayors are imposing strict COVID-19 restrictions on things like Thanksgiving gatherings.
Chicago mayor Lori Lightfoot (D) tweeted out that a stay at home order will be going into effect on November 16.
In her new restrictions, she called for citizens to "cancel traditional Thanksgiving plans".
This seems hypocritical as she was in the streets maskless speaking to what looks to be over 100 people following the media calling the race for Joe Biden.
Michigan Democratic governor Gretchen Whitmer released a statement saying, "I know people are tired of living like this, but we have to double down. We potentially could be looking at the deadliest, most grim days of this virus ahead of us."
Both Democrats are receiving push back as many see these restrictions as hypocritical.
Many people may not end up following the restrictions as people are beginning to get tired of what seems to be tyrannical lockdowns in some people'ss view. But that is not a recommendation from Media Right News to go against any official guidelines, rules, or laws relating to Covid-19, or anything else for that matter.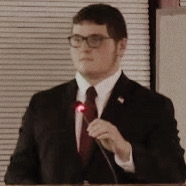 Latest posts by Joshua Troiano
(see all)