In an attempt to be on the right side, some Virgina Senate Democrats joined Republicans in voting to give parents the right to send their children to school masked or not.
"Virginia Senate Democrats join Republicans in passing amendment barring school mask mandates"
Virginia Senate Democrats join Republicans in passing amendment barring school mask mandates https://t.co/0wmKSOcCeS pic.twitter.com/NXBqpWSRvr

— The Hill (@thehill) February 9, 2022
Virginia State Senator Chap Petersen (D), introduced an amendment that would allow parents to chose whether their child wears a mask to school or not. Out of the 21 Senate Democrats, 10 of them voted with the GOP to pass this amendment.
This amendment goes along with the executive order that Virgina Republican Governor Glenn Youngkin signed on his first day of office banning mask mandates in schools. Senator Petersen argued that going through the legislature to end the mask mandate was the right way to go about it rather than an executive order.
Petersen said, "We needed to solve this ourselves. And we will. I don't like executive orders. … We needed to act to end the mask wars." Meanwhile, on the other side of the aisle, GOP State Senator Siobhan Dunnavant said, "This law would basically codify the executive order." He also said the bill is "just the next step in a multi-layer attempt to get past some of this craziness".
As many Democrat run states move to end their mask mandates ahead of this year's midterms, it doesn't seem likely that Democrats have magically changed their minds. Democrats seem to have realized that their constituents are tired of mandates and want the freedom to choose for themselves if their children wear a mask or not. Parents want to make sure they have a voice in their child's education and social development.
If this amendment passes the Republican-controlled House, it will likely be signed by the Governor and become law on July 1st. Some may ask whether or not it is even needed as Governor Youngkin's executive order already banned these mandates last month. However, some cities and counties continue to defy the executive order keeping masks mandates in force, threatening suspension. This legislation would seemly codify the executive order already in place.
Stay tuned to Media Right News for more updates.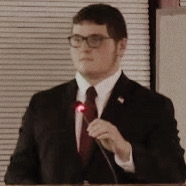 Latest posts by Joshua Troiano
(see all)