City of Minneapolis workers began removing concrete barriers surrounding a ragtag memorial for George Floyd located on the intersection of 38th St. & Chicago Ave at 4:30 AM on Thursday. The city crews worked tirelessly for nearly four hours, clearing out the concrete barriers, artwork, flowers, and other items.
Minneapolis moved to reclaim "George Floyd Square" this morning, ending an autonomous zone that has existed for over a year: pic.twitter.com/Imt21CCyeZ

— Kyle Hooten (@KyleHooten2) June 3, 2021
Hundreds of workers were there, accompanied with bulldozers and other construction equipment to expedite the process. This intersection has been blocked off and became an autonomous zone of sorts for over a year, in which police officers rarely patrolled due to the lack of respect for policemen in that area. Due to this, crime and violence was popular in this intersection and the surrounding areas. Even on the anniversary of Floyd's death a shooting occurred in the intersection, considered by many as "George Floyd Square". There have been 19 shootings in this downtown area in 2020, with 14 of those occurring between May 1st and August 31st. Workers did not remove a statue of a fist in the middle of the intersection, but removed some plants surrounding the fist to help with the flow of traffic. A sign was established, directing traffic around the fist.
New signage directing around the fist pic.twitter.com/weCh4ATpDp

— daviss (@daviss) June 3, 2021
BLM supporters and activists were angered by the city's decision to return the public street to normal. The intersection has been closed for over a year now. As workers began dismantling the intersection and it's barriers, hundreds of angry citizens showed up in protest.
Protestors and activists began replanting plants and putting up makeshift barriers, clearly upset by the city's decision to try and remove their activist site.
The city is attempting to clear George Floyd square as people put plants back in the garden around the fist @MPRnews pic.twitter.com/F4GMXjgU1y

— Evan Frost (@efrostee) June 3, 2021
One activist, Jaylani Hussein said that the attempted removal was attacking George Floyd's legacy. Hussein said, "This space is a space that has now become a national memorial, a national memorial for victims of police violence all over this world. We will not give up this space. We will save it for George Floyd."
And a barricade around George Floyd Square is back up pic.twitter.com/odWVFd7Md8

— Max Nesterak (@maxnesterak) June 3, 2021
The Mayor of Minneapolis has received backlash endlessly over the past year. Mayor Jacob Frey had previously said that the intersection would, "never have tires run over it again." However, at a news conference, Frey said, "This intersection will forever be changed and we need to be investing in that transformation. This can be a critical location of gathering, not just for our city but the entire world." Frey said that a reopening of the intersection is necessary to promote healing and restore local businesses. As activists continue to push back against the city's desire to restore traffic and the businesses in that intersection area, Frey will have to make a tough decision very soon.
Stay tuned to Media Right News for any updates.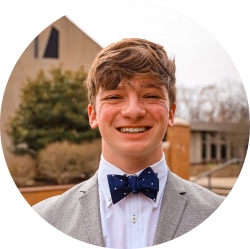 Latest posts by Paul Aubert
(see all)