During an interview today with Chuck Todd on NBC's "Meet the Press," failed 2016 Democratic presidential nominee Hillary Clinton expressed her frustration with Joe Biden's low poll numbers.
Todd suggested that the Democrat Party is in an "interesting moment" trying to find the identity of the party and asked "What does the party stand for?"
Clinton responded by saying that she believes that Biden "is doing a very good job," and praised his handling of Russia's invasion of Ukraine as well as "Passing the American Rescue Package, the huge infrastructure package."
"I'm not quite sure what the disconnect is between the accomplishments of the administration, and this Congress, and the understanding of what's been done, and the impact it will have on the American public, and some of the polling and the ongoing hand-wringing," Clinton explained.
In regards to the midterms, Clinton insisted, "We've got a great story to tell and we've got to a better job of telling it."
As POLITICO reported, Clinton said Democrats need to stand up to Republicans' "nuttiness" and that Americans don't "want to be governed by people who live in a totally different reality."
"I would add that in Republican Party politics, you have an even greater disconnect. Unfortunately, most of that party has now gone to the extreme and are saying and doing things that have no basis in reality. So we've got a good case to make if we get our focus in the right place to do it," Clinton claimed.
A Quinnipiac poll released Wednesday showed that only 36% of Americans approve of the way Biden is handling his job as president, while 55% disapprove.
Those percentages correspond with how many approve of Biden's handling of the economy, 34% versus 58% disapproving.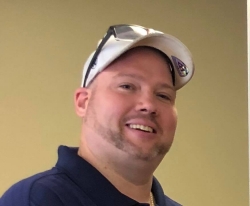 Latest posts by David Caron
(see all)