Hillary Clinton, who has been more vocal lately in her campaigning for Democratic Presidential candidate Joe Biden, tweeted out earlier an indirect attack at President Trump.
"We Deserve a President Who Cares Whether His Fellow Americans Live or Die," she said.
We deserve a president who cares whether his fellow Americans live or die.

— Hillary Clinton (@HillaryClinton) September 14, 2020
Clinton appeared to be referencing the mounting death toll due to the Coronavirus, which Democrats are attempting to put the blame on President Trump.
Republicans were quick to respond back to the former US Secretary of State and remind of her about the Benghazi attack that happened 8 years ago on September 11th, 2012 when she was in that position.
Did you or Joe Biden care about the Americans in Benghazi?

— JT Lewis (@thejtlewis) September 14, 2020
Let's talk about Benghazi.

— Lauren Boebert for Congress (R-CO3) (@laurenboebert) September 14, 2020
Except for the Doherty, Woods, Stevens, and Smith families right?

— Curt Schilling (@gehrig38) September 14, 2020
Clinton later spent the night on a virtual fundraiser with Biden running mate Kamala Harris and two Saturday Night Live comedians. The event reportedly drew more than 100,000 donors and raised more than $6 million for the Biden Victory Fund.
One of the comedians, Maya Rudolph, asked Clinton, "What advice does she have to Harris in taking on Vice President Mike Pence at their debate on Oct. 7?"
In her answer, Clinton claimed that during her debates with Trump, "He could have cared less about answering the questions or even giving accurate information. He came prepared to insult, to bully, to loom over the presence. I think that is probably what he will try to do to Vice President Biden."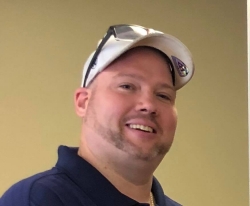 Latest posts by David Caron
(see all)