IKEA has faced scrutiny over an Atlanta store that listed fried chicken and watermelon on a special menu in honor of Juneteenth. Disappointed employees spoke anonymously to CBS about the situation. One employee explained that the menu was sent to all IKEA employees in an email and was meant to "honor the perseverance of Black Americans and acknowledge the progress yet to be made."
IKEA Under Fire for Fried Chicken, Watermelon Menu Items for Juneteenth https://t.co/LtIQ9y0lGQ

— TMZ (@TMZ) June 22, 2021
The menu allegedly had fried chicken, watermelon, mac and cheese, collard greens, and various other items on it. "You cannot say serving watermelon on Juneteenth is a soul food menu when you don't even know the history, they used to feed slaves watermelon during the slave time," an anonymous employee said.
Employees at an Atlanta IKEA called off from work after the store manager created a Juneteenth menu with fried chicken and watermelon https://t.co/FggjdTXc75 pic.twitter.com/YU5Olo5PPt

— philip lewis (@Phil_Lewis_) June 22, 2021
Multiple employees attested that 33 workers called out from work on Saturday, leading the store manager to send out an internal email, apologizing for the insensitive menu decision. The manager said, "I truly apologize the menu came off subjective."
Employees were also upset that no black voices were encouraged to help with the menu choices: "None of the coworkers who sat down to create the menu, no one was black." TMZ spoke to an IKEA spokesperson who refutes this accusation, alleging that black co-workers were involved.
Allegedly, the menu was updated and now consists of "collard greens, corn bread, mashed potatoes and meatloaf."
The IKEA spokesperson also apologized profusely for the decision: "We value our co-workers' voices and changed the menu after receiving feedback that the foods that were selected are not reflective of the deeply meaningful traditional foods historically served as part of Juneteenth celebrations. We got it wrong and we sincerely apologize."
Stay tuned to Media Right News for any updates.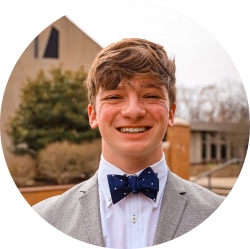 Latest posts by Paul Aubert
(see all)