Country superstar Jason Aldean, whose wife made headlines recently over Instagram posts with her and her children wearing anti-Biden t-shirt, has now expressed outrage at California Gov. Gavin Newsom's new child COVID-19 vaccine mandate in an Instagram post of his own.
"So let me get this straight! It is no longer our decisions as parents (or free Americans) to make decisions about our kids, Gavin Newsom makes those decisions for us now??" Aldean asked.
Aldean then stated, "You gotta be kidding me! People in California should be outraged and people everywhere else better start standing up and speaking out NOW. This is not how America and being free works."
Aldean received approval for his post from some of his fellow musicians and conservatives like Candace Owens and David Harris Jr.
Owens, who had commented on Aldean's wife's post, told Aldean, "Never mind the kids that are getting heart inflammation from the Vax, and the virtual 0% risk they have of dying from covid. They will force inject your children anyway!"
Harris Jr. explained, "It's a disgrace… that's how Democrats operate brother."
One musician who responded was fellow country singer Jon Pardi, whose wife had responded to Aldean's wife's post, and he simply left a heart emoji in response to Aldean.
Brad Arnold with the rock band 3 Doors Down had a lot to say about the subject as he replied to Aldean, "Agreed! 100%! It's time for EVERYBODY to stand up!!!!!!!!!!! We're free because of brave men and women! If want to stay free, we better BE some brave men and women!🇺🇸🇺🇸🇺🇸 God bless America!!!"
Singer Gavin DeGraw simply quipped "Amen."
29-year-old country singer Parker McCollum asserted, "Bout time someone started speaking up."
Fox News explained:
Per Newsom's decision, California will now be the first state in the U.S. to require a COVID-19 vaccination for students older than 12 if they want to attend class in person. Essentially, the move adds the COVID-19 vaccine to the list of required vaccinations that school children are already subject to. The vaccine requirement would be enforced after the Food and Drug Administration (FDA) gives its approval for different age groups to receive the shot while still allowing for religious and medical exemptions.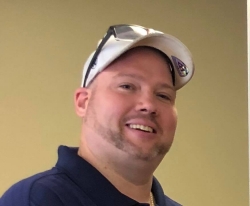 Latest posts by David Caron
(see all)