Earlier today, we reported that two House Democrats from California who wrote a letter to pressure TV CEOs to get rid of conservative-leaning news outlets NewsMax, OAN, and Fox News.
U.S. House Reps Jerry McNerney (D-CA) and Anna Eshoo (D-CA), both of whom are on the Committee on Energy and Commerce, sent out a three-page letter to multiple media corporations including Alphabet, Verizon, and Apple regarding their concerns of the media outlets "misinformation."
Journalist Michael Tracey tweeted out the letter and said, "Two Democratic members of Congress are pressuring the CEOs of the country's major TV providers to essentially purge the news networks these members don't like, on the basis of the alleged danger posed by 'misinformation and conspiracy theories'."
U.S. House Rep Jim Jordan (R-OH) tweeted out an article about the letter and lamented that, "The Left wants to cancel Fox News, OANN, and Newsmax."
Jordan then asked, "Can you imagine the outrage if Republicans tried to cancel MSNBC?"
Host of a liberal podcast Brian Tyler Cohen responded to Jordan and sarcastically wondered, "Do you ever stop whining about cancel culture on an endless loop on Twitter?"
Assuredly, Cohen feels secure that his podcast is not under fire in the same way that these networks now are, for reporting the news.
Do you ever stop whining about cancel culture on an endless loop on Twitter?

— Brian Tyler Cohen (@briantylercohen) February 23, 2021
As we previously reported:
The letter starts with, "Our country's public discourse is plagued by misinformation, disinformation, conspiracy theories, and lies. These phenomena undergird the radicalization of seditious individuals who committed acts of insurrection on January 6th, and it contributes to a growing distrust of public health measures necessary to crush the pandemic." The letter continues and highlights information and opinions they sourced from what appears to be left-leaning media.
Many may think left-leaning media is far from innocent of these claims themselves. The sourcing of the letters information appears to many to come from nonneutral sources.
The second page of the article contains a list of seven questions, to which the representatives request responses by March 8th. The first of the questions asks, "What moral or ethical principles (including those related to journalistic integrity, violence, medical information, and public health) do you apply in deciding which channels to carry or when to take adverse actions against a channel?".
The final question in the letter concludes with "Are you planning to continue carrying Fox News, Newsmax, and OANN on [Media Platform Name] both now and beyond any contract renewal date? If so, why?" This question may appear to many as a push by the Congressmen to influence the corporations to rid themselves of what they view as right-wing media.
The final page of the letter includes their numerous sources for the letter which varies slightly as some of the sourced material is specific to the corporation. USA Today, Washington Post, and senior correspondent and co-executive producer of Vox Peter Kafka are listed as sources on the letters.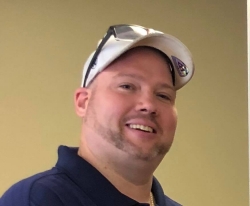 Latest posts by David Caron
(see all)