Kamala Harris played the avoidance game after illegal immigrants were bused near her Washington D.C. residence.
Two buses carrying 101 illegal immigrants that were sent by Texas GOP Gov. Greg Abbott arrived yesterday morning outside the Naval Observatory.
Multiple illegal immigrants from the group, which included citizens from Venezuela, Uruguay, Colombia, and Mexico, when asked by Fox News Digital, said they think the border is open, contrary to what Harris said Sunday during an interview.
Later yesterday, Harris refused to comment on the two illegal immigrant buses after delivering remarks in the White House.
Following a speech at the United We Stand Summit hosted in the White House, a White House pool reporter asked her for comment on the recent arrival of migrants near her D.C. residence, but she just looked at the reporter and continued walking without answering.
Then this morning, Harris appeared with South African President Cyril Ramaphosa and ignored a pool reporter who asked, "What was your reaction to the buses arriving yesterday?"
Kamala Harris: "Thank you to the press."

Press: "What was your reaction to the busses [of illegal immigrants] arriving yesterday?"

Harris: *walks away* pic.twitter.com/z8gtsRNNcB

— RNC Research (@RNCResearch) September 16, 2022
Video from yesterday shows the buses arriving near Harris' residence and the illegal immigrants disembarking.
According to Fox News, the illegal immigrants were taken to a local church by non-governmental groups yesterday.
Kamala Harris: "Thank you to the press."

Press: "What was your reaction to the busses [of illegal immigrants] arriving yesterday?"

Harris: *walks away* pic.twitter.com/z8gtsRNNcB

— RNC Research (@RNCResearch) September 16, 2022
As we previously reported, Harris told NBC's Chuck Todd in an interview, "The border is secure, but we also have a broken immigration system in particular over the last four years before we came in and it has to be fixed."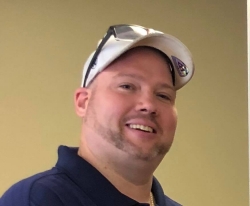 Latest posts by David Caron
(see all)