A report has now come out that Lara Trump, who is President Trump's daughter-in-law is eyeing a potential run for a North Carolina Senate seat. Lara has been very active in the President's campaign and now in the legal battles across the states. 
Jennifer Jacobs tweeted:
"Lara Trump, the president's daughter-in-law, is eyeing a US Senate bid in North Carolina in 2022, per @anniekarni. NC is @LaraLeaTrump's home state."
The incumbent Richard Burr (R-NC) has said that 2016 was his last run for office and that he will not seek re-election in 2022. Some speculate it could be his involvement in an insider trading scandal in March where he and other members of the U.S. The Senate sold their stocks before the market crashed using the information given to them in a close Senate meeting.
Lara would have a good chance at getting the nomination if she were to run as the President is very popular in that state and would campaign hard for her. Lara would even have a good shot at winning in the general election as Senator Thom Tillis (R-NC), recently got re-elected by almost two points.
If Trump is no longer President in 2022 the establishment may pour money into the race to keep the Trump family out of office.
Lara certainly can win as she wouldn't have to face an incumbent if Burr indeed doesn't run again, and would almost surely have President Trump's full support and help with rallies and campaigning.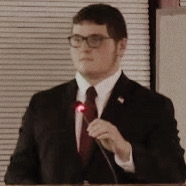 Latest posts by Joshua Troiano
(see all)