Fox News Host Tucker Carlson blasted Democratic Governor Gavin Newsom for the apparent breaking of his own COVID-19 guidelines. The Governor was spotted attending a birthday dinner in one of the most expensive restaurants with 11 other people. This was a violation of his Coronavirus restrictions. 
Newsom said they were outdoors but there were spotted eating indoors. In the video below Tucker goes deep into Newsom for his hypocrisy.
Unlike Nancy Pelosi (D-CA), Newsom apologized for breaking his own rules in a press conference yesterday. 
As you can see Newsom was not socially distant and didn't have a mask on. However, he requires people in the state to wear a mask in their car if they are driving with someone who isn't in the same household as them.
As we recently reported two weeks ago, "A judge in California has tentatively ruled that one of the dozens of executive orders Governor Newsom (D-CA) has issued was unconstitutional. The decision will become final within 10 days if Newsom's lawyers do not bring forth any new challenges. The judge ruled Newsom's actions were "an unconstitutional exercise of legislative power" in her nine-page decision."
Newsom has gotten push back already for his extreme restrictions imposed but it makes it much worse when he won't follow them.
These lockdowns have proved the Democrat's philosophy of "Do what I say, not what I do".
If this were a regular citizen or not the Governor, who knows what type of ramifications there might be, but even with an apology, it is likely there will be no further ramifications for Governor Newsom.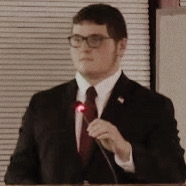 Latest posts by Joshua Troiano
(see all)