Laredo Texas reporter Barbora Campos was fired after her employer at KGNS News mandated the vaccine for all employees and she refused to get the vaccine.
In the video on her Youtube channel (and posted on Facebook), she says, "I am no longer an employee for Gray Television or KGNS in Laredo, Texas." She went on to thank God and all of her supporters who have helped her along the way.
She continued, "What happened was simple: Gray Television mandated the COVID vaccine for all employees. My vaccine exemption request was denied and, as a result, I was terminated. Fired. And although this isn't how I wanted my chapter at KGNS to come to an end, I am forever grateful for the opportunity and, of course, I miss it."
She did however let her audience know that this wasn't the end for her and that she will be looking for other opportunities. Campos is not the only person to be fired as many workers from across the country have been fired due to not complying with the Covid-19 vaccine requirement.
Now, Campos is out of a job like many nurses and first responders who have been terminated in places like Oregon to Rhode Island. Campos did request a vaccine exemption however her request was denied and therefore she had to get vaccinated or be fired. She picked the latter.
According to Campos, she elected not to take the vaccine for personal reasons just as millions of Americans have also chosen. Campos said, "They had told me that we had options, they told me that we offer exemptions, so then I said 'OK, well that is amazing if you offer exemptions, then I thought I had a chance.' But it turns out my exemption was denied, and I didn't have a chance."
Stay tuned to Media Right News for more updates.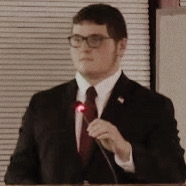 Latest posts by Joshua Troiano
(see all)