Led by the Republican Arizona Attorney General Mark Brnovich, Arizona has become the first state in the nation to sue the Biden Administration over vaccine mandates.
"Arizona Becomes First State To Sue Biden Over Vaccine Mandates"
Arizona Becomes First State To Sue Biden Over Vaccine Mandates https://t.co/HZdKratcof

— Daily Caller (@DailyCaller) September 14, 2021
In a statement, Attorney General Brnovich said, "The federal government cannot force people to get the COVID-19 vaccine. The Biden Administration is once again flouting our laws and precedents to push their radical agenda." He continued later, "There can be no serious or scientific discussion about containing the spread of COVID-19 that doesn't begin at our southern border."
AG Brnovich rightfully points out that massive amounts of unvetted migrants from South America and now Afghanistan have been allowed into this country without being required to have been vaccinated. Some could argue that illegal immigrants pouring into the border could be a part of why Covid-19 is spreading.
Brnoivch wrote, "Under our Constitution, the President is not a king who can exercise this sort of unbridled power unilaterally. And even George III wouldn't have dreamed that he could enact such sweeping policies by royal decree alone."
Many Americans, whether vaccinated or not, would argue that forcing people to have a certain medical procedure or else face persecution is a dangerous and tyrannical path. We will have to see what comes of this case as Arizona is once again on the frontlines fighting what many see as a tyrannical government.
Stay tuned to Media Right News for more updates.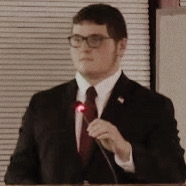 Latest posts by Joshua Troiano
(see all)