The Loudoun County boy who went into the girl's bathroom on two different occasions and in two different schools and raped a female student, will not be required to register as a sex offender.
"VIRGINIA: Gender-Fluid School Bathroom Rapist Escapes Sex Offender Registry Because Leftist Prosecutor Made 'Mistake'"
VIRGINIA: Gender-Fluid School Bathroom Rapist Escapes Sex Offender Registry Because Leftist Prosecutor Made 'Mistake'https://t.co/3OGvUEHQyZ

— National File (@NationalFile) January 28, 2022
As we previously reported, "Daily Mail reported on a story of a Virginia man arrested for apparently standing up for his daughter and perhaps getting too worked up for the likes of the school board. Daily Wire reported on this and made it only for subscribers. The man was arrested back on June 22nd, but more details are coming out now based on the Daily Wire report.
Smith was protesting the idea that kids at school can use the bathroom of their choice based on their gender identity. He says on May 28th, his daughter was sexually assaulted by a boy in the girls' room. It's being reported that he was dragged out by law enforcement before being able to talk about what happened to his daughter.
Daily Mail reports that Loudoun County school staff denied the assault on June 22nd, and Smith says they were lying. Smith says he's not anti-gay and lesbian but he thinks the transgender rules are going too far. Smith says the school went out of its way to protect a sexual predator."
The boy's name has been withheld due to his minor status, however, he is described as "gender-fluid" which was the gateway for him to be allowed into the girl's bathroom, twice. Since left-wing Commonwealth Attorney Buta Biberaj refused to file a written motion, he will not be put on the sex offender registry for his lifetime.
National File reported, "During the initial hearing, Brooks further sentenced the gender-fluid rapist to a lifetime on the sex offender registry.
However, on Thursday, Brooks reversed that decision, after it was revealed that leftist Commonwealth Attorney Buta Biberaj had not filed a written motion to do so at the time. Brooks had initially accepted an oral motion, but said on Thursday that was a mistake."
Scott Smith, the father of one of the young female students who was raped, said, "I mean what is not disclosed in his sexual evaluation and his physical evaluation that scared the judge to the point that she ordered him on the sexual registry the first time. That should be enough the first time that it scared a judge enough to order that… This was a safety measure for everyone in all states. Not Virginia, not Leesburg, wherever he may go… What happened today was horrific, hopefully he doesn't offend again. If he does, it's not on me, it's on them. I fought to the bitter end for this."
In a later statement, the Smith family went after Commonwealth Attorney Buta Biberaj stating, "My wife and I are not just heartbroken about today's ruling, we are quite frankly mad at how the justice system and the Loudoun Commonwealth's attorney has let down both our daughter, as well as the other victims of his predatory actions. The person who committed these horrible crimes against these three young women will not have to bear the shame at being known as a lifetime registered sex offender, as he was originally sentenced. Rather, we are now concerned more than ever that this change in his legal status may put other parents' daughters at risk of harm in the future."
Stay tuned to Media Right News for more updates.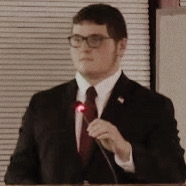 Latest posts by Joshua Troiano
(see all)