A northwest Georgia man, 62-year-old William Chase, received a 25-year prison sentence recently after being convicted of illegally voting in Georgia's 2021 Senate runoff election.
Chase was found guilty by a jury after less than an hour of deliberation which came to the conclusion that he had signed and delivered the forged absentee ballot, signed the Oath of Elector as the resident, marked the ballot for the resident without the authority to do so, and voted twice in the same election.
Chief Judge Kristina Graham sentenced Chase to 25 years total, with the first 15 years to be served in the Georgia Department of Corrections without the possibility of parole.
The conviction wasn't Chase's first, as he reportedly had a long record which included forgery, bankruptcy fraud, identity fraud, and stealing public documents.
Prosecutors began the investigation after a voter alerted election officials that she didn't get her absentee ballot and wondered why.
The officials discovered that her ballot was sent to her old PO Box, not her current one and that someone had sent it in, apparently forging her name to it.
It was ultimately determined that Chase now had access to that box and that he had already sent in his own absentee ballot.
The ballot was sent to the Georgia Bureau of Investigations crime lab and they found Chase's fingerprint on it.
"William Chase is no stranger to fraud and forgery as he has several felony convictions including bankruptcy fraud, theft by shoplifting, forgery in the first-degree, stealing public documents, financial identity fraud, and impersonating an officer," District Attorney Chris Arnt explained.
Arnt added, "This defendant sought to disenfranchise a Walker County citizen. Thankfully, Mr. Chases' voter fraud was caught and we had sufficient evidence to successfully prosecute him. This prosecution, along with the stiff prison sentence, will hopefully send a clear message that we do not tolerate voter fraud in the Lookout Mountain Judicial Circuit."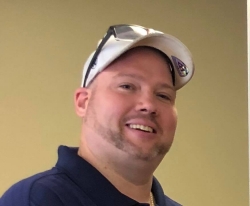 Latest posts by David Caron
(see all)