Supposedly "moderate" Democrat Senators Joe Manchin (WV) and Jon Tester (MT) split with Biden and called for more oil production.
"DEMS FOR DRILLING: Manchin, Tester Break With Party, 'We Need to Step Up,' 'U.S. Oil Cleaner Than Anybody' "
DEMS FOR DRILLING: Manchin, Tester Break With Party, 'We Need to Step Up,' 'U.S. Oil Cleaner Than Anybody' https://t.co/t9TrdITtYi

— Sean Hannity (@seanhannity) March 9, 2022
Tester said, "We shouldn't be advancing other countries who don't share our values. So I think the opportunity here is to do it domestically, create jobs here, deal with it domestically, and also see if we can help Europe out too."
Manchin jumped on in saying, "[We should] basically go back to the policies that we've had before. And that's– we have to do our leasing in the Gulf [of Mexico], ok, [Bureau of Land Management] lands [have] been off-target, all this has to go back in, into production. That's all we're asking for. And if we're asking the rest of the world to step up, let's show that we're going to step up. And any oil that's needed to our allies around the world, we produce it cleaner than anybody."
Sam Runyon, a spokesman for Manchin said, "As we continue to watch energy being used as a weapon of war by Vladimir Putin, the need for increased American energy production is clear to ensure domestic supplies and help our allies."
He continued, "Ms. Daniel-Davis has been nominated to serve in a role that would oversee the federal leasing programs, and Senator Manchin would like to see more from the Department that it intends to get back to the business of leasing and production on federal lands and waters in a robust and responsible way."
As gas prices continue to climb to record levels, the Biden administration has remained firm on not increasing oil production here by policy, although they've asked oil companies to step it up. Meanwhile, they seem like they'd rather be purchasing it from foreign countries to some degree than changing policy.
Even those in Biden's own party are beginning to say what many Americans are thinking which is why don't we drill more oil here as we did under former President Donald Trump? Left-leaning reporters may push back and say oil companies can already do more as Jen Psaki has argued. But some of it comes down to policy in our personal view.
Stay tuned to Media Right News for more updates.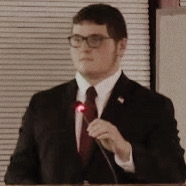 Latest posts by Joshua Troiano
(see all)