New York Times Editor and MSNBC Contributor Mara Gay said in an interview Thursday that she was "disturbed" to see "dozens of American flags flown by Trump supporters while she was in Long Island, New York last weekend.
Very disturbing to see American flags! pic.twitter.com/4EPjTdXEdj

— Chief America 1st Trumpster (President Elect) (@ChiefTrumpster) June 8, 2021
Gay also detailed how she was agitated by seeing "dozens of dozens of pickup trucks with expletives [directed towards] Joe Biden…Trump flags and…in some cases just dozens of American flags which – you know – is also just disturbing…essentially the message was clear – it was 'this is my country, it is not yours, I own this'".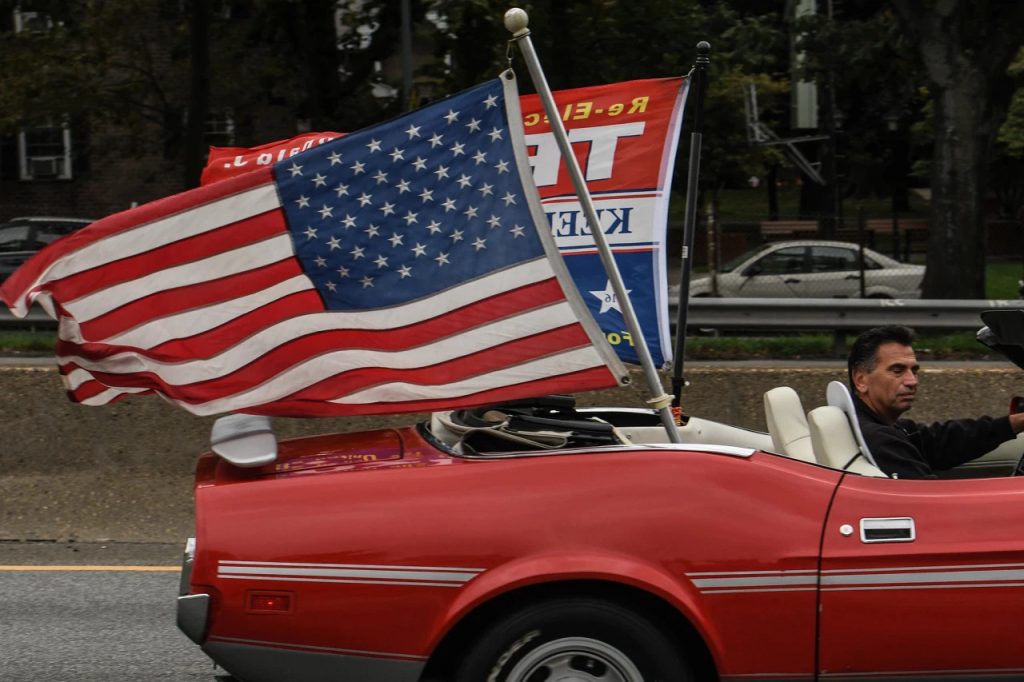 Gay seems to be threatened by the fact that 74 million voters voted for Trump in the 2020 general election and that many of these voters feel the election was stolen from the American people. She accuses these voters of not believing in Democracy in America and seems to believe that there is a large "silent majority" of Trump supporters. Gay believes this is a massive threat to America as we know it. She believes these Trump fans associate whiteness with America, saying, "I think that as long as they see Americanness as the same, as one, with whiteness, this is going to continue. We have to figure out how to get every American a place at the table in this democracy, but how to separate Americanness, America, with whiteness. Until we can confront that, and talk about that, this is really going to continue."
It seems that Gay received backlash from Conservatives on Twitter due to this interview. Allegedly, Gay was "trolled with the American flag" which she thinks is "not the own some people think it is".
I see I'm being trolled with the American flag this morning. Trolling a Black journalist with the American flag is not the own some people think it is.

— Mara Gay (@MaraGay) June 8, 2021
Twitter users continued to troll Gay in the replies to her tweet.
Greetings from Nassau County, Long Island.

My husband didn't risk his life in Vietnam or at GroundZero
so some journalist could make assumptions about why he hangs the flag. 🇺🇸

ps He voted for Biden pic.twitter.com/BQgIN3QzFP

— HomegrownJoan (@HomegrownJoan2) June 8, 2021
These colors don't run pic.twitter.com/Wx0T24emC3

— Medievalist Redneck (@ConcernedPers0n) June 8, 2021
Other Twitter users agreed with Gay's narrative. A pro-LGBTQ advocate, Charlotte Clymer said, "As a military veteran, I completely agree with Mara Gay. It is disturbing. Large American flags on trucks are performative nonsense that are absolutely intended to communicate that America is a conservative, white country. It's an intentional signal. She's right." Clymer said that when she sees a truck flying an American flag "all [she] can think is: 'Yeah, that person is definitely an asshole and most likely a coward.'"
This is what Mara Gay is talking about.

I'll speak for myself here: I've folded countless American flags for the loved ones of fallen service members, and when I see this, all I can think is: "Yeah, that person is definitely an asshole and most likely a coward." pic.twitter.com/mhgj6j0rlP

— Charlotte Clymer 🏳️‍🌈 (@cmclymer) June 8, 2021
Some Twitter users are excited for next Monday, June 14th, which is Flag Day. Flag Day is a holiday that was initiated by President Woodrow Wilson in 1916 to commemorate when the United States adopted the flag of the U.S. on June 14th, 1776, through resolution of the Second Continental Congress. Political Consultant Bryan Dean Wright encouraged his followers to fly a flag to "absolutely trigger" people like Mara Gray.
Next Monday is Flag Day.

Fly one in honor of @MaraGay, who gets absolutely triggered by them. https://t.co/iKKe8VFcXM

— BDW (@BryanDeanWright) June 8, 2021
Stay tuned to Media Right news for any updates.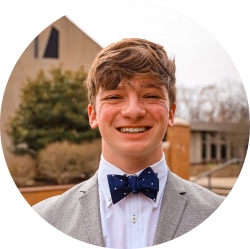 Latest posts by Paul Aubert
(see all)