Mexico prosecutors announced Sunday that they have charged seven people including top officials in the "Fast and Furious" gun-trafficking scandal.
"JUST IN: Mexico charges 7 including top officials in 'Fast and Furious' guns trafficking scandal"
JUST IN: Mexico charges 7 including top officials in 'Fast and Furious' guns trafficking scandalhttps://t.co/AeyQdkOoIo

— The Washington Times (@WashTimes) January 9, 2022
In December of 2010, the "Fast and Furious" investigation was exposed following the murder of U.S. Border Patrol agent Brian Terry. The investigation included them allowing criminals to buy guns but intended to track the weapons so they could be arrested.
However, the ATF and other organizations failed at this and most of the guns went missing. One of the missing guns was found at the scene of Terry's murder as some now blame the U.S. government for willfully allowing criminals to buy weapons that murdered Border Patrol agents.
The Washington Times reported, "Mexico's Attorney General's Office said Sunday it has lodged weapons trafficking charges against seven people in the more-than-decade-old case, including the country's former top police official, Genaro Garcia Luna, and former drug lord Joaquin "El Chapo" Guzman.
Garcia Luna was arrested in Texas in 2019 and currently faces trial in the U.S. for allegedly protecting a drug gang. Mexico has asked for his extradition to face charges of illegal enrichment."
Although "Fast and Furious" was not authorized under Obama, he did try to use executive privilege, at the request of Eric Holder, to withhold documents from Congress while they were conducting their investigation into the matter, back in 2012.
Republican lawmakers released a report called, 'Fast and Furious: The Anatomy of a Failed Operation' which said that Fast and Furious resulted from a change in strategy by the Obama Administration. The Justice Department dismissed the report.
Stay tuned to Media Right News for more updates on this and other Democrat scandals.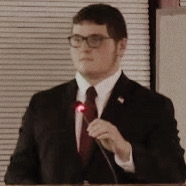 Latest posts by Joshua Troiano
(see all)