Kristina Karamo, the controversial "whistleblower" who claimed that she encountered evidence of irregularities in the 2020 general election, was seen touring the Arizona audit floor with State Senator Wendy Rogers.
It's was an honor to have Sen. @WendyRogersAZ escort me around the Arizona audit floor. It is a completely air tight process, that any objective person would support. In any state, if the election was conducted per the law, why the objections? #truth pic.twitter.com/Bgur5t7eCM

— Kristina Karamo (@KristinaKaramo) June 11, 2021
Notably, Karamo is running for Secretary of State in Michigan. Karamo's website lists election integrity as a "top issue" and she wants to "make sure it's the voters who elect candidates, not the few who would benefit from corruption". In a press release announcing her candidacy, Karamoo said, "Running to be Secretary of State is not a 'career move' for me. I am running to remove corruption from our elections and from the Michigan SOS office. That corruption is a real threat to our survival as a state and as a nation. A secure election is how we the people, give our consent to be governed." Karamo posted a video on Twitter detailing her inspiration behind running for office.
Why I am running for Michigan Secretary of State, to make sure voters are heard not those corrupting the election process. #michigan #kristinaforsos #america #usa #mystate #sos #love #fight #truth #lakemichigan #beaches pic.twitter.com/iGPQ155U7C

— Kristina Karamo (@KristinaKaramo) June 6, 2021
Karamo has attacked Michigan lawmakers that don't believe the election was "stolen". She came after Lee Chatfield, a Republican and former House Speaker of Michigan that refused to replace the Democratic electors amidst "fraud".
Antram County! That software is in over 40 counties. It has been proven that it was flipping votes from Trump to Biden, after the forensic audit. You don't think to have a forensic audit on the rest of the counties. This guy is worse than the Democrats. Lee Chatfield is a fraud. https://t.co/ZHTBBv6OO1

— Kristina Karamo (@KristinaKaramo) December 14, 2020
Like Karamo, Rogers has been an advocate for election audits and election integrity. Arizona has been undergoing an audit of the general election results in Maricopa County and should be done counting by the end of this week while the Senate Republicans' election review will not conclude until late July or October.
Stay tuned to Media Right News for any updates.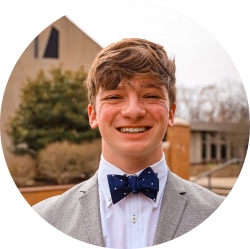 Latest posts by Paul Aubert
(see all)