The niece of civil rights leader, Martin Luther King Jr, Dr. Alveda King posted an image on her Facebook that reads, "Critical Race theory is racist. We are all part of ONE HUMAN RACE." King accused liberals in our country of "seeking to separate people by the color of their skin".
King voiced her support for Governor Brian Kemp (R-GA) who has come out against CRT: "Don't make a human problem a political football. Accusing Gov. Kemp (R) of opposing Critical Race Theory curriculum for minors is a coverup for the racist Democratic Party (Jim Crow abortion loving race baiters). There's only one critical race – the one blood human race."
#newtgingrich #MLKcontentofcharacter #onebloodonehumanrace pic.twitter.com/cFrg47l6wB

— Evangelist Alveda King (@AlvedaCKing) May 21, 2021
Critical Race Theory (CRT) is an academic movement typically promoted by civil rights scholars at liberal institutions who push to critically examine the law and how "systemic racism" affects justice in America. CRT has proven to be a polarizing subject as it is being pushed to be implemented in various state legislatures and school board meetings nationwide. Last week, Governor Kemp issued a letter last week, calling CRT a "dangerous ideology" and insisted that public schools statewide should abstain from implementing CRT in their curriculum. Kemp advised the Georgia State Board of Education to, "take immediate steps to ensure that Critical Race Theory and its dangerous ideology do not take root in our state standards or curriculum." Kemp also went to Twitter to voice his opposition towards CRT, saying, "This divisive, anti-American agenda has no place in Georgia classrooms.
Today, I wrote a letter to the State Board of Education opposing critical race theory in our schools. This divisive, anti-American agenda has no place in Georgia classrooms. pic.twitter.com/iDFFUmge0n

— Governor Brian P. Kemp (@GovKemp) May 20, 2021
Alveda King has consistently promoted the conservative movement and its values through pro-life activism, unwavering support for Trump, and opposition to same-sex marriage. Her push against CRT and the entire belief system is controversial amongst her uncle's supporters and admirers, but she continues to fight for freedom and America!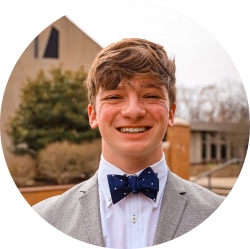 Latest posts by Paul Aubert
(see all)