U.S. Senator Lisa Murkowski (R-AK) was one of seven Republicans who voted last month to convict former President Trump in his Senate trial after being impeached by the House.
The Alaska Republican Party passed a resolution Saturday censuring Murkowski for her vote, and for several previous votes she had cast that angered state Republicans.
The party also vowed, like Trump, to recruit a primary challenger ahead of next year's election.
Kris Warren, the author of the resolution and head of a local Republican Party group in Anchorage said, "There's a number of issues that the party has had with Sen. Murkowski for the last several years which really culminated in the conviction vote of former President Trump."
From The Hill:
Warren said he was upset with Murkowski over past votes to preserve the Affordable Care Act and against an amendment to the most recent coronavirus relief package that would have banned trans women from competing in sports. He took issue with her decision to vote present on the nomination of Supreme Court Justice Brett Kavanaugh, and her support for Rep. Deb Haaland (D-N.M.), President Biden's choice to lead the Interior Department. 
But the resolution focused most on Murkowski's relationship with the former president.
"She's repeatedly spoken out against President Trump over the years in spite of all the great accomplishments he had that helped the country and certainly helped Alaska," Warren said.
Murkowski's office did not immediately respond to a request for comment. She has not said whether she will seek a fourth full term, though her campaign account had $1 million in the bank at the end of 2020.
Previously, we reported:
Trump insisted in the statement, "I will not be endorsing, under any circumstances, the failed candidate from the great State of Alaska, Lisa Murkowski. She represents her state badly and her country even worse."
"I do not know where other people will be next year, but I know where I will be — in Alaska campaigning against a disloyal and very bad Senator," Trump explained.
Murkowski, who has held her seat since 2002, has been a longtime critic of the former president and was one of seven Republican senators to vote to convict him in last month's impeachment trial – the only one to face reelection next year.
Murkowski was also one of the 20 senators who voted to confirm Merrick Garland to become the new Attorney General.
List Of The 20 Senate Republicans Who Voted To Confirm Merrick Garland For Attorney General

Blunt
Burr
Capito
Cassidy
Collins
Cornyn
Ernst
GRAHAM
Grassley
Inhofe
Johnson
Lankford
McConnell
Moran
Murkowski
Portman
Romney
Rounds
Thune
Tillis

— The Columbia Bugle 🇺🇸 (@ColumbiaBugle) March 10, 2021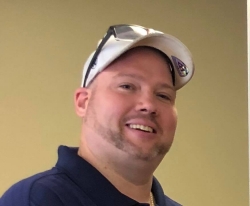 Latest posts by David Caron
(see all)