Speaker of the House Nancy Pelosi (D-CA) has released a statement expressing "full confidence" in Democratic Representative Eric Swalwell (D-CA) after he allegedly was tied to a suspected Chinese spy. 
Pelosi's spokesman Drew Hammill released a statement regarding the matter saying, "The Speaker has full confidence in Congressman Swalwell's service in the Congress and on the Intelligence Committee."
Swalwell hasn't denied the allegations saying, "If this is a country where people who criticize the president are going to have law enforcement information weaponized against them, that's not a country that any of us want to live in, I hope it is investigated as to who leaked this information."
Swalwell sees this as a weapon against him however this may be a threat to national security as he is on the House Intel Committee and could be compromised. It is rumored by Donald Trump Jr. and others that he may have had sexual relations with this woman. 
Tricia Flanagan reported that he is removed from the House Intel Committee, but we have not confirmed that. See tweet:
BREAKING—

Democrat U.S. House Rep Eric Swalwell @RepSwalwell is removed from House Intel Committee after Chinese spy link is found https://t.co/lcVphqGf76

— Tricia Flanagan (R-NJ) For U.S. Senate (@NewDayForNJ) December 9, 2020
Adam Schiff (D-CA) is the House Intel Chairman and questions have been raised about his credibility.
The alleged Chinese spy, Fang did help fundraise for his re-election campaign in 2014 showing they were close. House Minority Leader Kevin McCarthy (R-CA) has called Swalwell a "national security liability" in a recent tweet today.
Rep. Swalwell has long been disqualified from serving on the Intel Committee. For years he peddled Russian disinformation for political gain.

Now we find out he was involved in an effort by a reported spy to gather info for China.

Swalwell is a national security liability.

— Kevin McCarthy (@GOPLeader) December 8, 2020
Swalwell did try to run for president this year but failed to get enough support which may have turned out to be a good thing as this report breaks.
Stay tuned to Media Right News for more.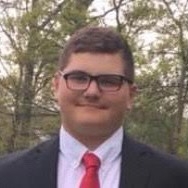 Latest posts by Joshua Troiano
(see all)