As speculation mounts for former President Donald Trump to once again run for president, a new poll has come out showing that 83% of Republicans would vote for Donald Trump right now.
New Poll Shows 83 Percent Of Republicans Would Vote Trump https://t.co/ZYVKyRSeA8

— Tea Party Patriots (@TPPatriots) May 23, 2021
Some Republican critics of the former president have argued that he is losing support among the GOP after the January 6th protest and his second impeachment.
However, this poll shows the opposite and that his support is coming back after being out of office for the past few months. This comes as Trump is going to hold four rallies in June in North Carolina, Floria, Georgia, and Ohio. Trump won in three out of the four states planned for rallies so far.
Some could say it is a done deal that he is running for president again as his support seems to be there and the energy as well. He has not officially announced though, and Florida Governor Ron DeSantis is gaining in popularity as well.
Freshman GOP Rep. Marjorie Taylor Greene (GA) called Donald Trump the "leader of the Republican party" as some RINOs have tried to take away Trump's hold on the party though they have failed.
We will have to see if these numbers increase as Trump is set to hit the campaign trail in the next few weeks.
Stay tuned to Media Right News for more updates.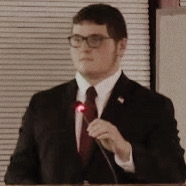 Latest posts by Joshua Troiano
(see all)