A newly elected District Attorney who is backed by Soros has been federally indicted on 11 counts of tax fraud. Jason Williams was just elected to serve as the Orleans Parish District Attorney, beating opponent Keva Landrum. This Federal indictment reportedly came out in June.
He has however dismissed the allegations saying, "I'm a fighter. I'm willing to fight. I don't get intimidated and I'm going to fight injustice even if it's happening to me."
Williams did run as a progressive but potentially committing 11 counts of tax fraud isn't so progressive. An article from "Law Enforcement Today" covering this matter says, "Reportedly, of the 11 felony counts, one is for conspiracy to defraud the United States, five are for the filing of fraudulent tax returns, and five are for failing to file necessary tax forms on payments over $10,000.
He seems to be confident that these allegations are false as he aggressively dismissed them. These are some serious charges that don't come out of anywhere, which makes them seem more credible.
George Soros has allegedly backed many corrupt candidates and state officials and this seems to be another one. 
Robert Masson, a Fox 8 reporter tweeted out back in August some information pertaining to the ongoing investigation into Jason Williams.
Stay tuned to Media Right News as this story continues to develop.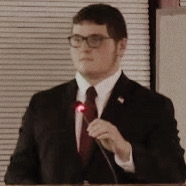 Latest posts by Joshua Troiano
(see all)