Republican Congressman Paul Mitchell has just announced that he is leaving the Republican Party in a statement he released on Twitter. In his statement below you can see he cited President Trump contesting the election results as a reason.
Today I am disaffiliating from the Republican Party.

See my letter below: pic.twitter.com/76IxC4FMvJ

— Rep. Paul Mitchell (@RepPaulMitchell) December 14, 2020
The "RINO" seems to think this election is over and that President Trump is playing a dangerous game. He says, "It is unacceptable for political candidates to treat our election system as though we are a third-world nation and incite distrust in something so basic as the sanctity of our vote." Mitchell has voted consistently with President Trump as he cited that he voted 95% of the time with the Trump administration and has been raising money for the NRCC to help them win house races.
He is retiring at the end of this congressional term as he announced last summer. This will not hurt the Republicans in the house as a new Republican will be taking his spot this January.
This does show that some are beginning to abandon him and sides are being made within the Republican Party. It would seem smart to stick with the president as he seems to be the new GOP whether they like it or not. There has never been any president to have this much loyalty from his supporters.
We will have to see if any other RINO's follow suit. Stay tuned to Media Right News for more.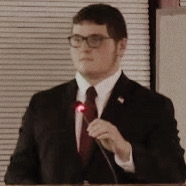 Latest posts by Joshua Troiano
(see all)