This article has been edited for clarity 12/15/2020.
As we previously reported, the three swing-states of Georgia, Pennsylvania, and Nevada had their GOP electors cast their vote, in an alternative slate, for President Trump and Vice President Mike Pence. This vote does not necessarily affect the election results as it still has to go to Congress to be accepted or rejected. This is not the first time alternative slates have been submitted to Congress. According to AP in 1960 as well as 1876. In 1876 three states submitted rival slates, this led to Congress setting up a procedure for accepting the electoral votes. Here you can read the procedure that Congress follows to accept electoral votes in a joint session.
It is also now being reported that the Arizona GOP electors cast their ballots in an alternative slate for President Trump as well. This means that four key swing states will have rival slates submitted to Congresss.
It is being reported that all Democrat electors went for Biden in MI, but some outlets report that Michigan Governor Gretchen Whitmer wouldn't allow Republican electors in.
This election seems far from over to some, while others believe it ended the second the media called the race for Biden. We will have to see what this contestation brings as more states are sending their GOP electors to Trump.
The AZ GOP cited the numerous legal battles going on in different states as a reason for contesting the results.
Recently elected state legislature celebrated the news on Twitter.
Arizona Senator-Elect Wendy Rogers tweeted the news saying: "Get ready for #Triggered lefties."
Get ready for #Triggered lefties. https://t.co/i9KgMbx0vR

— Wendy Rogers (@WendyRogersAZ) December 14, 2020
Stay tuned to Media Right News as this story continues to develop.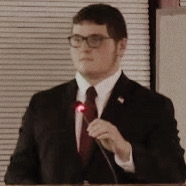 Latest posts by Joshua Troiano
(see all)