In Manchester, NH at a Republican fundraising dinner, former Vice President Mike Pence discussed his relationship with former President Donald Trump. Pence said, "you know, President Trump and I have spoken many times since we left office. And I don't know if we'll ever see eye to eye on that day."
"Tragedy in nations Capitol. Jan 6 was dark day in history of Capitol…Thanks to swift action of Capitol Police…That same day we reconvened Congress & did our duty…Trump & I spoken several times since left office. I don't know if we'll ever see eye to eye on that day"
Pence pic.twitter.com/UbxnglsFls

— Howard Mortman (@HowardMortman) June 4, 2021
Trump has consistently downplayed and minimized the effects of the January 6th protest. On the other hand, Pence has faced excessive amounts of scrutiny from his voter base starting on January 6th. On the 6th, Pence was beginning to certify the 2020 election results, which infuriated many Trump voters. As riled up Trump supporters began to breach the Capitol and parading around the hallways and chamber, Pence was escorted out. President Trump was safely in the White House a mere 2.5 miles away. The Vice President described January 6th as, "a dark day in history of the United States Capitol."
Pence also reaffirmed his confidence in the 2020 election results, saying, "thanks to the swift action of the Capitol Police and federal law enforcement, violence was quelled. The Capitol was secured. And that same day, we reconvened the Congress and did our duty under the Constitution and the laws of the United States."
The former Vice President did not harp against Jan. 6th trump supporters the entire event at all. Pence insisted that he would, "always be proud of what we accomplished for the American people over the last four years."
Former VP Mike Pence at a New Hampshire GOP dinner, five months after Trump supporters sought to hang him: "The privilege of serving alongside President Donald Trump, it's the greatest honor of my life."

— Hugo Lowell (@hugolowell) June 3, 2021
He also accused the Democrats of trying to use the media to manipulate the public's view of the Trump administration and to embrace the Biden administration's divisive narrative. Pence said, "I will not allow Democrats or their allies in the media to use one tragic day to discredit the aspirations of millions of Americans. Or allow Democrats or their allies in the media to distract our attention from a new administration intent on dividing our country to advance their radical agenda."
While rumors continue to swirl of a Pence 2024 presidency, he did not acknowledge them Thursday night. The VP's speech consisted of praising Trump, blaming the Jan. 6th outrage on the Democratic media and accusing Biden as the most liberal president since FDR.
Pence also took a shot at the Black Lives Matter movement, saying, "Black lives are not endangered by police. Black lives are saved by police every day." Pence railed on against Critical Race Theory and the idea that America is inherently racist: "America is not a racist country…It is past time for America to discard the left-wing myth of systemic racism. I commend state legislators and governors across the country for banning critical race theory from our schools. Proponents of critical race theory argue that federal law has preserved the unequal treatment of people on the basis of race and that the country was founded on the theft of land and labor."
The former VP has plans to visit South Carolina, New Hampshire and California over the next few months which could imply that he is fundraising for a 2024 run.
Pence proudly tweeted out an article on his event late last night.
Pence slams Biden agenda in New Hampshire speech – The Hill https://t.co/A5xNLJAkLX

— Mike Pence (@Mike_Pence) June 4, 2021
Stay tuned to Media Right News for more updates.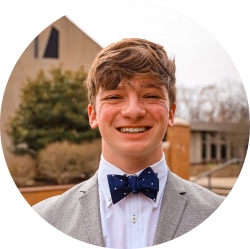 Latest posts by Paul Aubert
(see all)