Earlier this morning Pfizer announced its Coronavirus vaccine is more than 90% effective. The data released showed that of all 43,000 volunteers only 10% got Coronavirus who had the vaccine administered to them. 
Pfizer is still working on perfecting the vaccine however, great progress has been shown through their trials.
As of now this vaccine does require two doses and takes a few weeks to begin to work but is very efficient.
The market reacted very kindly to the news with Pfizer's stock going up 10% and the DOW going up four and a half points.
President Trump took to Twitter to celebrate the vaccine news and the stock market making big gains today.
Pfizer says they expect to have 50 million vaccine doses this year and 1.3 billion next year.
Pfizer has been working with a German company, BioNTech to help produce a Coronavirus vaccine.
It is important to note it seems odd just a few days after Joe Biden has been declared the winner, this news comes out.
With that aside, this is great news for the world as COVID-19 has killed over a million people worldwide.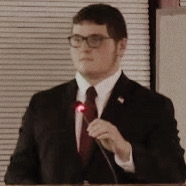 Latest posts by Joshua Troiano
(see all)