President of Russia Vladimir Putin has accused the U.S. of "persecuting political opinions" referencing Jan. 6th protestors being arrested. in an NBC News Exclusive, Putin was asked questions about his jailing of Russian opposition leader, Alexei Navalny. Putin seemed to be offended by the question, saying, "We have a saying: 'Don't be mad at the mirror if you are ugly.' It has nothing to do with you personally. But if somebody blames us for something, what I say is, why don't you look at yourselves? You will see yourselves in the mirror, not us. You are presenting it as dissent and intolerance toward dissent in Russia. We view it completely differently."
Vladimir Putin accuses US of 'persecuting political opinions' for arresting MAGA rioters https://t.co/Y37XUZqkE8

— Amy Kremer (@AmyKremer) June 15, 2021
Putin compared his arrest of Navalny to what happened after January 6th: "Do you know that 450 individuals were arrested after entering the Congress? … They came there with political demands."
The Russian leader circled back to Navalny and continued to deny that Putin had ordered the poisoning of Navalny last year. Putin continued to bash America saying, "We don't have this kind of habit, of assassinating anybody…Did you order the assassination of the woman who walked into the Congress and who was shot and killed by a policeman?"
Putin is referencing Ashli Babbit, a Trump supporter, and veteran that was fatally shot by a Capitol Police officer on January 6th. More on Babbit's story can be found here.
As Putin continued to defend his leadership and country, he dismissed any allegations that Russia is behind cyberattacks affecting the United States. Putin said, "Where is the evidence? Where is proof? It´s becoming farcical. We have been accused of all kinds of things – election interference, cyberattacks, and so on and so forth – and not once, not once, not one time, did they bother to produce any kind of evidence or proof, just unfounded accusations."
The U.S. announced the expulsion of 10 Russian diplomats blaming the Russian foreign intelligence service following the so-called SolarWinds cyberattack. Then, in May, Microsoft officials blamed Russia over a cyberattack forced on a company that worked with the U.S. Agency for International Development.
When asked, "are you a killer?", Putin gave an indirect answer which attacked Hollywood and its influence on the political culture in the U.S.: "Over my tenure, I've gotten used to attacks from all kinds of angles and from all kinds of areas under all kinds of pretext and reasons and of different caliber and fierceness, and none of it surprises me. So as far as harsh rhetoric I think this is an overall expression of US culture. Of course in Hollywood, there are some underlying deep things in Hollywood – macho, which can be treated as cinematic art. But that's part of US political culture, it's considered normal. By the way, not here, it is not considered normal here."
Keir Simmons, the interviewer, pressed Putin more for a direct answer, saying, "I don't think I heard you answer the question, a direct question, Mr. President."
Putin continued, "I did answer, I did answer. I'll add if you let me. I've heard dozens of such accusations, especially a period of some great events during our counter-terrorism events in northern caucuses. When that happens, I'm always guided by the interests of the Russian people. The Russian state. In sentience of terms of who calls somebody who, in terms of labels, this is not something I worry about in the least."
Simmons then decided to list off a whole list of names of people that were popular Putin critics and died mysteriously. An irritated Putin said, "Look, you know, I don't want to come across as being rude, but this looks like some kind of indigestion except that it's verbal indigestion. You've mentioned many individuals who indeed suffered and perished at different points in time for various reasons, at the hands of different individuals."
Later on in the interview, Putin praised President Donald Trump and made fun of President Biden. Putin praised Trump's anti-establishment persona and his talent: "Even now, I believe that former U.S. president Mr. Trump is an extraordinary individual, talented individual, otherwise he would not have become U.S. president. He is a colorful individual. You may like him or not. And, but he didn't come from the U.S. establishment. He had not been part of big-time politics before, and some like it, some don't like it but that is a fact."
Putin labeled Biden to be a career politician and "radically different" from Trump. Putin said Biden "is a career man. He has spent virtually his entire adulthood in politics."
Putin and Biden are set to meet in Geneva, Switzerland today. Stay tuned to Media Right News for any updates.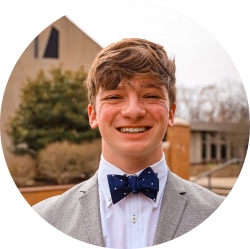 Latest posts by Paul Aubert
(see all)