In a slightly unexpected turn of events last night, rapper Diddy decided that he was "uncanceling the canceled" Morgan Wallen and Travis Scott at the Billboard Music Awards last night.
Wallen came under fire when a video leaked showing him using the N-word last year while describing a white friend while drunk.
Scott's Astroworld festival last year was the site of multiple deaths after a crush at the overcrowded concert.
Diddy declared at the award show, "We're un-canceling the canceled. (Brother) Love does not rock like that."
"I looked at Morgan's situation. I looked at Travis' situation and I said, 'Man, I got some power to do something about that because we can't start that in the music industry or even in life period,' so I'm here to forgive, to unify, to celebrate, and to have everybody be free," Diddy explained.
Diddy added that he believes, "That's my job."
Whether or not Diddy does have the power to uncancel them, both artists appear to be fairly uncanceled at this point.
Both artists performed at the award show last night as well.
Wallen played the song "Don't Think Jesus," a song about a boy turning to religion following regrettable, shameful actions, before transitioning into his hit, "Wasted on You."
Scott apparently didn't choose to be as contrite and performed his song, "Mafia."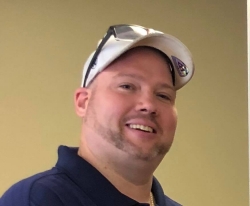 Latest posts by David Caron
(see all)