According to a report, three dinner guests say that former President Donald Trump is in fact going to be running in 2024 for president.
"Trump tells dinner guests he plans 2024 run for president: source"
Trump tells dinner guests he plans 2024 run for president: sourcehttps://t.co/w3TYbSPycB

— Mia Cathell (@MiaCathell) July 20, 2021
The Post Millennial reported, "Trump has been touting the potential 2024 bid to at least three dining buddies, a former senior official at the Republican National Committee told Rolling Stone."
A former Republican National Committee official said, "I have three friends who've had dinner with him in the last couple of months. All three reported that his current plans are to run for president in 2024. Now, whether he does or not is a different issue. We've still got three years to go. But he's telling people that."
A former ex-adviser to the former president said, "All the people I talk to who deal with him directly think as of now he is running." This comes as he has hinted he might run in numerous speeches and statements upon leaving office.
If Trump decides to run, which it seems to be almost certain at this point, he will be the clear frontrunner and almost definitely the Republican nominee for president come 2024. This news should excite Trump supporters as it appears he won't be going anywhere, but instead be bidding to take back the White House in 2024.
Stay tuned to Media Right News for more updates.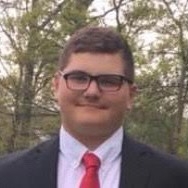 Latest posts by Joshua Troiano
(see all)