Over 100 House Republicans have just filed an amicus brief concerning the Texas lawsuit to the Supreme Court looking to challenge the results in 4 key swing states. Congressman Mike Johnson (R-LA) and 105 other House Republicans have all signed their names to this amicus brief.
JUST IN – 106 Republican House members just filed an amicus brief in support of Texas' bid to overturn Biden's win in the Supreme Court.

— Disclose.tv 🚨 (@disclosetv) December 10, 2020
The Texas lawsuit has gained lots of attraction from other Republicans as 17 Republican States have joined the lawsuit. President Trump went to Twitter to celebrate the news.
Wow! At least 17 States have joined Texas in the extraordinary case against the greatest Election Fraud in the history of the United States. Thank you!

— Donald J. Trump (@realDonaldTrump) December 9, 2020
The main point of this lawsuit is to overturn Biden's win in the states of Georgia, Michigan, Wisconsin, and Pennsylvania which have all been accused of committing voter fraud or corruption in the election.
In the conclusion of the amicus brief by the House Republicans, it says, "Our constitutional republic has endured for nearly two and a half centuries based on the consent of the governed. That consent is grounded in the confidence of our people in the legitimacy of our institutions of government. Among our most fundamental institutions is the system of free and fair elections that we rely upon, and any erosion in that foundation jeopardizes the stability of our republic.
Fortunately, the Framers of our Constitution provided for this moment. It is now the duty of this Honorable Court to objectively review the facts presented by the Plaintiff in this historic case, render judgment upon the unconstitutional actions in the Defendant states, and restore the confidence of all Americans that the rule of law will be upheld today and our elections in the future will be secured. For the reasons stated above, the Plaintiff's Motion for Leave to File a Bill of Complaint and Motion for a Preliminary Injunction should be granted. "Each day the support for this lawsuit gains attention and support from Republicans as they look to the Supreme Court to step in as it is a 6-4 or 5-4 conservative majority depending on Chief Justice John Roberts who has sided with the liberals many times.
With most of the House Republicans uniting behind the president, Trump will see who is loyal to him and willing to fight for him.
Stay tuned to Media Right News for more updates.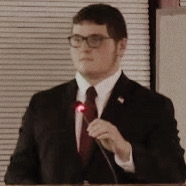 Latest posts by Joshua Troiano
(see all)