Will Cain, filling in for Tucker Carlson on his Fox News show, highlighted a recent murder that happened in Florida, allegedly by an illegal immigrant.
Cain noted that the illegal immigrant was pretending to be an unaccompanied minor, when he was, in fact, 24, and according to the Jacksonville Sheriff's Office, he said the victim was his uncle.
Yery Medina-Ulloa originally provided identification of a 17-year-old when he was arrested in the death of a man and that ID was later determined to be false.
In a statement to News4Jax, DeSantis said, "This horrific crime is the latest example of how unfettered illegal migration costs Floridians' lives."
"If not for the Biden Administration's unlawful 'catch and release' policy, (victim) Francisco Cuellar would still be alive today," DeSantis explained.
DeSantis cited a recent report and implied in a Jacksonville news conference on yesterday that Medina-Ulloa flew into the area on one of the recent controversial flights being used by the U.S. government to move immigrants from the southern border to shelters across the U.S.
"There was the report in the New York Post about what they're doing, what the Biden administration's doing, flying in people who came illegally, dumping a lot in Jacksonville in the middle of the night," DeSantis said.
DeSantis continued, "And there was an individual who had posed as a 17-year-old, actually was in the mid-20s, brought here, had been here, ended up committing a murder."
"This individual has been detained, should never have been in this country to begin with and definitely should not have been dumped in Florida," DeSantis insisted.
DeSantis explained, "So these are middle of the night flights, no notification to the state or anybody and this is not the way that you keep people save."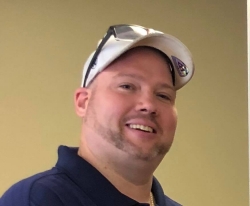 Latest posts by David Caron
(see all)