Florida GOP Governor Ron DeSantis made a dire prediction for if Democrat Stacey Abrams became the next Georgia governor.
At a press conference in Gulf County, located on the Florida Panhandle, DeSantis began, "We've got a little bit going on in Georgia this week with the Masters golf tournament a big deal."
"I just want you to know, we really appreciate our Georgians," DeSantis noted.
DeSantis then declared, "If Stacey Abrams is elected governor of Georgia, I just want to be honest, that will be a cold war between Florida and Georgia."
"I can't have (former Cuban communist leader Raul) Castro to my south and Abrams to my north, that would be a disaster," DeSantis continued.
DeSantis added, "So I hope you guys take care of that and we'll end up in good shape."
Florida's highest-ranking Democrat, Nikki Fried, who is running for governor, took offense to DeSantis essentially ignoring the fact that he is up for re-election this year and suggested that perhaps he should worry about his own future in office first.
Fried shared a Fox News article about DeSantis' comments in a tweet and insisted, "Well, he won't have to worry about it when it's Governor Fried and Governor Abrams."
Republicans lead the latest polls in both states, although incumbent Georgia GOP Gov. Brian Kemp is facing a tough primary challenge from former U.S. Sen David Perdue.
Well, he won't have to worry about it when it's Governor Fried and Governor Abrams. https://t.co/bEYW6P2pMH

— Nikki Fried (@NikkiFried) April 9, 2022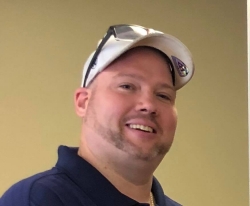 Latest posts by David Caron
(see all)