The Trump campaign is set to file new lawsuits in all key swing states according to Trump lawyer Rudy Giuliani which will follow the same template as the Texas lawsuit. This comes just as the Supreme Court voted to not take the Texas lawsuit in a 7-2 ruling last night.
MORE – The new lawsuits will use Texas' lawsuit – which was rejected by SCOTUS because of 'no standing' but not because of 'no merit' – as a template.

— Disclose.tv 🚨 (@disclosetv) December 12, 2020
Many gave up hope last night as the "conservative" Supreme Court dismissed the case because of the lack of "standing". However, the Trump legal team continues to fight as they will file more lawsuits. President Trump even took to Twitter to say that the fight is not over.
WE HAVE JUST BEGUN TO FIGHT!!!

— Donald J. Trump (@realDonaldTrump) December 12, 2020
Recently pardoned General Flynn took to the streets in D.C. this afternoon at the "March for Trump rally" today. He gave a speech in which he expressed full support for the president and confidence that he will win.
AMAZING! Watch as @realDonaldTrump flies over the #MarchforTrump and #JerichoMarch in DC in Marine One! 🇺🇸 pic.twitter.com/pYnlXDSuG4

— RSBN 🇺🇸 (@RSBNetwork) December 12, 2020
While some may see this as over, President Trump and his allies believe, "The fight has just begun" and this isn't over. If another voter fraud case does make it to the Supreme Court we will have to see if they redeem themselves.
President Trump will continue to fight but will the people and the GOP fight for the president? We will have to see.
Stay tuned to Media Right News for more.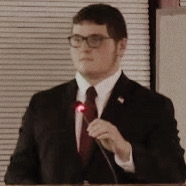 Latest posts by Joshua Troiano
(see all)