President Trump stepped foot onto the field for the annual Army vs. Navy game in which the crowd erupted and began to chant, "USA USA USA!" when he walked out. Below you can see the video as they welcome him. 
President @realDonaldTrump standing in the Army section. #ArmyNavyGame pic.twitter.com/IS5iZ3epUV

— The Columbia Bugle 🇺🇸 (@ColumbiaBugle) December 12, 2020
The President took some time to say hello to his supporters on the way to the game as he flew over the "March for Trump rally" in Marine one while recently pardoned General Flynn gave a speech.
AMAZING! Watch as @realDonaldTrump flies over the #MarchforTrump and #JerichoMarch in DC in Marine One! 🇺🇸 pic.twitter.com/pYnlXDSuG4

— RSBN 🇺🇸 (@RSBNetwork) December 12, 2020
The Army and Navy seem to both be behind and support the President and his fight while the GOP is abandoning him and leaving him out to dry. The American people are not giving up on the president and he will not give up on them.
His supporters remain loyal while grifters and the establishment abandon him like a used toy. The problem for the establishment GOP is that Trump is the GOP no matter what they do and his supporters are willing to fight for him which is something a president or candidate has never had before. His supporters are even suggesting secession from the country if they refuse to acknowledge him as the president.
While some are giving up hope, the president will continue to fight for justice and a fair election in his view.
Stay tuned to Media Right News for more.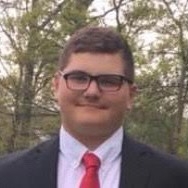 Latest posts by Joshua Troiano
(see all)