"Fox News Sunday" host Shannon Bream grilled GOP Congresswoman Elise Stefanik during an interview yesterday.
Bream attempted to play devil's advocate by bringing up U.S. Congressman Hakeem Jeffries' (D-NY) position on Republican governors sending illegal immigrants to blue areas.
At the same time, however, Bream, failed to point out how Joe Biden's federal agencies flew or bused immigrants to several places where local leaders have objected.
Stefanik responded by pushing back at Bream's question, and Jeffries' assertions, that something nefarious is happening here that can be pinned on the GOP.
"We have this border crisis because of the amnesty policies and the wide open border that's happened under Democrat government, under Joe Biden," Stefanik explained.
Stefanik also pointed out how Biden and Kamala Harris have refused to visit the southern border in the same manner that Republican elected leaders have.
"Republicans absolutely will work to secure the border," Stefanik insisted while touting Republicans' advantage in polling on the southern border.
Bream attempted to suggest that when Republicans controlled Congress and the White House that border security wasn't resolved.
Stefanik pushed back that things were under control until Biden took over, at which point Bream changed the subject.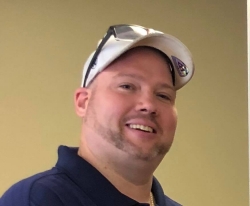 Latest posts by David Caron
(see all)