Reports are now coming out that Democrat Stacey Abrams is now considering a run for Governor of Georgia, even after her loss in 2018. Multiple sources told The Daily Beast that she has "aspirations" to run again. She also believes that she can win the state as it seems to be trending blue.
Hanna Trudo tweeted:
"SCOOP: @staceyabrams has talked with close allies about running for Georgia governor in 2022, three people with knowledge of her aspirations tell The Daily Beast She believes she can make a difference in the trending-blue state w/ on the record talks:"
After her loss in 2018, she focused on "voting rights" and registering young and black people to vote in the state of Georgia.
In 2018 Georgia incumbent Governor Brian Kemp beat Stacy Abrams 50.2% to 48.8%. She believes that she was cheated in that election and that she did win. 
Abrams only lost by less than 55,000 votes in 2018. Democrats have been making gains in the state as both Senate elections are heading to runoffs.
Joe Biden is currently leading President Trump in the state with 14,000 votes with 99% of the vote in. President Trump is contesting though, and a recount is planned.
The state does seem to be trending blue with the growth in the Atlanta area, but some Republicans are claiming mass voter fraud is going on in the presidential election, pertaining to the state of Georgia.
If she was to run, the election would most likely be much closer as even without voter fraud, because of the political and demographic shifts. The GOP is really going to need to step up their game…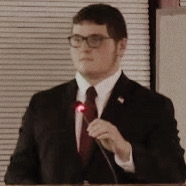 Latest posts by Joshua Troiano
(see all)