Comedian Stephen Colbert has been forced to temporarily shut down new tapings of "The Late Show" over recurring COVID symptoms.
The news was shared via "The Late Show's" Twitter feed in a tweet that said, "Stephen is experiencing symptoms consistent with a recurrence of COVID."
"Out of an abundance of caution for his staff, guests, and audience, he will be isolating for a few additional days," the tweet continued.
The tweet concluded by noting that "The Late Show will not be taping new episodes until further notice."
In a quote tweet, Colbert (perhaps jokingly, perhaps not) declared that it was the "WORST. SEQUEL. EVER."
WORST. SEQUEL. EVER. https://t.co/a0rfw32xTH

— Stephen Colbert (@StephenAtHome) May 9, 2022
Colbert has been a promoter the COVID vaccine and last September, did a dance skit called "The Vax-Scene."
The skit showed Colbert dancing awkwardly to a play on the song "Tequila" by The Champs and he is surrounded by other dancers who are dressed up like syringes while there are cartoon syringes also dancing along the bottom the screen.
Instead of yelling "tequila," everybody yelled "vaccine" when the part of the song came for the lyric to be shouted out.
A month prior to that, a maskless Colbert was seen dancing in a similar fashion with Senate Majority Leader Chuck Schumer (D-NY).
That dance occurred at a massive "Homecoming" concert that was held and then ultimately shut down as Hurricane Henri approached New York City.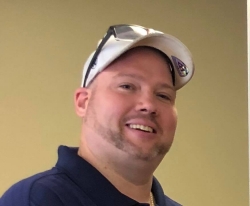 Latest posts by David Caron
(see all)