A lot has been said lately after Joe Biden inadvertently (perhaps incompetently) invented a new term for supporters of the 45th President Donald Trump that seems to be resonating with them.
Biden said recently, "Let me tell you about this ultra-MAGA agenda. It's extreme — as most MAGA things are."
"This MAGA crowd is really the most extreme political organization that's existed in American history — in recent American history," Biden insisted.
After wrapping up a press conference today, U.S. House Rep Elise Stefanik (R-NY) was asked about the term.
A reporter appeared to begin a question as Stefanik walked off, "You're being called 'Ultra-MAGA'…"
"I am ultra-MAGA and proud of it!" Stefanik responded, cutting her off.
Reporter: "You're being called 'Ultra-MAGA'…"@RepStefanik: "I am 'Ultra MAGA,' and proud of it." https://t.co/xWsHl9UjFU pic.twitter.com/cTMCHT2aso

— The Hill (@thehill) May 11, 2022
The label was discussed yesterday on Fox News' "The Five" and co-host Jesse Watters mocked Biden for thinking it was an insult.
"There's no game with ultra MAGA. And I don't think if you are MAGA, you're not like oh, ultra MAGA. He got me," Watters jested.
Co-host Jeanine Pirro echoed his thoughts and added, "This ultra MAGA plan, I mean, besides the fact that ultra is supposed to like gin it up and tee it up so you can really hate MAGA, you really hate ultra MAGA."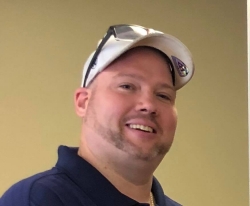 Latest posts by David Caron
(see all)