In a recent surprise today, Congress is set to vote on and approve a 1.4 trillion dollar spending bill for the next fiscal year which will include 1.375 billion dollars for a southern border wall.
Congress to approve $1.375 billion for border wall in 2021 https://t.co/IuC7sLBpTL pic.twitter.com/y7dIbPf4s6

— The Hill (@thehill) December 21, 2020
Congress is expected to pass this spending bill today along with the $900 billion dollar COVID-19 relief bill which is expected to give most Americans a payment of $600 dollars. The spending bill will keep the government open as it would soon have faced a potential shut-down showdown.
This is yet another immigration win for the president as he will continue to be able to have the money for the wall on the southern border. The president has already been building the wall and with more than a billion dollars he will continue to add hundreds of miles to that.
As of December 7th, 2020 it is reported there has already been 423 miles complete, 228 miles under construction, and 87 miles under pre-construction via Border Patrol Chief Rodney Scott.
Border Wall System Update:

423 miles completed
228 miles under construction
87 miles under pre-construction

To see the latest on the Border Wall System go to: https://t.co/AYgZMlHzDY#BorderSecurity #borderwall pic.twitter.com/rLPV5M1h1e

— Chief Rodney Scott (@USBPChief) December 7, 2020
Although it is expected Biden will try to stop the building of a southern border wall as he said he would during the campaign, he has said he will not tear any existing border wall down. If the president is able to maintain power then he will have access to Government funds to expand the wall.
At the end of 2018, the government was shut down as the president and Nancy Pelosi couldn't agree on a spending bill. President Trump was requesting money for a southern border wall but the Democrats wouldn't give in. Eventually, a spending bill was passed with no money for a border wall. This time around it is much different.
Even in the president's potential last days, he is still delivering for his people and for America.
Stay tuned to Media Right News for more updates.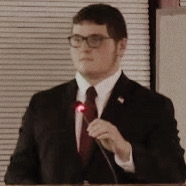 Latest posts by Joshua Troiano
(see all)