The bill in March that had Coronavirus relief sparked outrage when House Speaker Nancy Pelosi (D-CA) was able to secure $25 million for the Kennedy Center to help supposedly keep that venue afloat.
This time around, it is Senate Minority Leader Chuck Schumer (D-NY), along with Pelosi, who was able to secure a reported $15 billion to fund Broadway theaters and other entertainment venues in the latest larger Congressional bill that also includes $900 billion agreed upon Coronavirus relief bill.
In September, it was reported that the Save Our Stages Act, sought $10 billion in government grants to live venues around the country, including comedy clubs, concert halls, and music festivals.
The bill will allow large venues, like Broadway theaters, to ask for up to $12 million in relief and had bi-partisan support.
Sen. John Cornyn, (R-TX), Sen. Amy Klobuchar, (D-Minn.), Rep. Peter Welch, (D-VT), and Rep. Roger Williams (R-TX), had originally introduced the act in July in their respective bodies of Congress.
Schumer tweeted out last night, "We secured the #SaveOurStages Act for indie music venues, Broadway, comedy clubs, indie movie theaters, and more."
"These are people's jobs and livelihoods, and they need this help now. I won't stop fighting for them," Schumer added.
We secured the #SaveOurStages Act for indie music venues, Broadway, comedy clubs, indie movie theaters, and more.

These are people's jobs and livelihoods, and they need this help now. I won't stop fighting for them. #COVIDrelief https://t.co/kgiB9H3nSg

— Chuck Schumer (@SenSchumer) December 21, 2020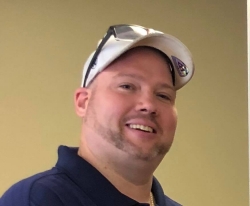 Latest posts by David Caron
(see all)