Today during the Big-Tech Senate hearing Texas Republican Senator Ted Cruz (R-TX) asked Twitter CEO Jack Dorsey multiple questions pertaining to voter fraud and Twitter labeling certain statements.
Cruz started by asking Dorsey "Does voter fraud exist?"
Dorsey responded saying, "I don't know for certain."
Cruz also asked Dorsey if he is an expert on voter fraud and he answered, "No I'm not."
Cruz followed that by asking why Twitter is labeling Tweets on voter fraud. Dorsey claimed, "they are linking to a broader conversation."
Ted Cruz also questioned Dorsey on why Twitter is taking a stance on voter fraud as Twitter says it is "exceedingly rare". Cruz said, "You don't get to pretend you're not a publisher and get a special benefit under section 230 as a result."
Cruz also asked whether the following statement would be labeled as potentially misleading, "Absentee ballots remain the largest source of potential voter fraud."
Dorsey said, "I imagine that we would label it so people can have more context." You can see the full clip below.
Senator @tedcruz Questioning Twitter CEO Jack Dorsey About Voter Fraud@SenTedCruz reads two statements and asks Mr. Dorsey whether they would flag them. Mr. Dorsey says they would likely flag them. The statements both come from the Carter-Baker Commission on election reform. pic.twitter.com/VGL8a9LR4U

— The Columbia Bugle ?? (@ColumbiaBugle) November 17, 2020
Both Dorsey and Zuckerberg have been getting grilled today by senators Ted Cruz (R-TX), Josh Hawley (R-MO), and Mike Lee (R-UT).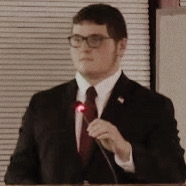 Latest posts by Joshua Troiano
(see all)