After having her personal/campaign account reinstated to Twitter yesterday, U.S. House Rep Marjorie Taylor Greene (R-GA) recorded a live stream that she titled, "Free speech is dead."
During the live stream, Greene requested an apology from 2016 Democratic Presidential nominee Hillary Clinton over the "basket of deplorables" comment she made during that race.
In a clip shared by The Post Millennial and retweeted by Greene, she explained her reasoning.
"And your truth had to be banned, because your truth was the wrong truth, and this is how this all started."
"I'll never forget when Hillary Clinton called everyone supporting Trump 'deplorables.'"
"Wasn't that a nasty thing for her to do, to declare half of the country basically like we're kind of subclass?"
"That's where all this started and how we got treated and it should have never happened that way."
"She should apologize, Hillary Clinton owes America an apology."
Speaking at a September 2016 fundraiser in New York City, Clinton had said, "You know, to just be grossly generalistic, you could put half of Trump's supporters into what I call the basket of deplorables."
While Clinton attempted to be more generous with the "other half" of Trump's supporters, it seems clear that her comment gave big tech the green light to censor them, in our opinion.
Marjorie Taylor Greene @mtgreenee says Hillary Clinton owes America an apology for calling Trump supporters "deplorables." pic.twitter.com/mrNneMwZ1B

— The Post Millennial (@TPostMillennial) November 22, 2022
As we reported yesterday, after an over 11-month Twitter ban, Greene had her account restored in the latest move by Elon Musk.
Greene declared in a tweet on her government account following the reinstatement, "I'm the only Member of Congress the unelected big tech oligarchs permanently banned."
"On January 2, 2022, they violated my freedom of speech and ability to campaign & fundraise crying 'covid misinformation,'" Greene continued.
Greene added, "My account is back. Go follow @mtgreenee for MTG unfiltered ;)"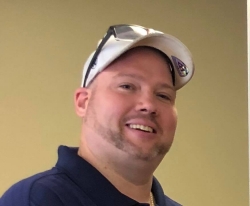 Latest posts by David Caron
(see all)