Today on Fox News' "The Five," Jeanine Pirro had harsh words for actor Will Smith after his on-air assault of comedian Chris Rock.
Pirro put it as bluntly as one could as she declared, "The Oscars are not the hood."
In a clip shared by the Associate Director of the left-wing watchdog group Media Matters, Nikki McCann Ramirez, Pirro is asked about her thoughts on the incident.
Pirro responded, "I think that the Oscars are not the hood, I think it's not a bar. I don't think you march up on stage because a guy makes a joke about your wife, which honestly I think is complimentary."
"She could do G.I. Jane 2. Jada Smith, she has a fabulous body and she's beautiful, as was Demi Moore in that film," Pirro continued.
Pirro then explained, "Aside from all that, in the middle of an event, where people are going to get awards in their chosen profession, that this guy takes it upon himself to disrupt the event, to go up on stage, to commit violence on stage, then come back and curse out so we can't put on television what he says, because he feels slighted about a joke…"
"And by the way, if that's the standard, I should go to Saturday Night Live and really go crazy over there," Pirro concluded in the clip.
As Pirro pointed out, NBC's Saturday Night Live has often mocked her in the past.
On Fox, Jeanine Pirro says "the Oscars are not the hood" pic.twitter.com/qG78GxY5XR

— nikki mccann ramírez (@NikkiMcR) March 28, 2022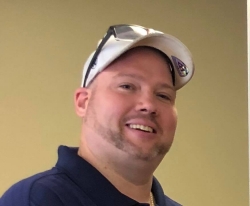 Latest posts by David Caron
(see all)