OPINION: some statements made by the author of this article are opinions and may or may not reflect the views of this website
Fighting for Trump
In the Sixth Congressional District of Virginia, two Trumpers went to battle against dirty politicking, and it had twists and turns that few could've expected. Glenn Youngkin comes onto the scene running for Governor in January,(a little late to the party), stepping up to serve Virginia.
I was supporting another candidate at the time. My friend Corey Stewart warned me… I'm the type that will give anyone an opportunity to earn my support. I was calling my Trump Family asking them to support him.
My trusted political ally, friend, and Patriot Ginger Burg from Amherst County Virginia had legitimate questions about the candidate's plan to open schools. As an elected school board official I saw it as an opportunity to win her over to support the candidate. Let's say the phone call didn't go well and leave it at that,… but actions have consequences. This immediately gave me red flags popping up everywhere. I started to research the candidate and don't like what I discovered. I felt as if I was being used as a shield to protect a NeverTrumper from legitimate concerns. I could no longer help him in any way.
Corey tells me I need to go see Glenn Youngkin. So I picked a day when he was in Harrisonburg, and likely will be a low turnout, so I'll be able to ask a few questions.
What I didn't expect is what I saw when I got there. 75 people packing the house. Full of Christian Conservatives, Tea Party, Freedom Caucus members, and Trumpers. On a Monday at noon in February. Every single question I was going to ask, was asked by others. Glenn answered everyone of them with conviction. I wasn't just satisfied with his answer, I was willing to support him!!!
In politics, we all try to poke fun at each other when possible and have a little fun. Because politics is normally so dirty and divisive it's nice to joke around a bit.
Corey has a lot of trust and faith in me, and the great volunteers I work with every year to support the Republican nominee. He told me I had to tell Youngkin how powerful I am, and what I can do for him. I laughed it off,… but he was insistent, so I did.
I told Glenn that I was supposed to tell him how powerful I am, and what I can do for him. Just ask my friends. I'm sure Glenn thought that I was the weirdest fella he had met yet on the campaign trail.
3 days later I had put a team together to expose the previous candidate. The truth spread like wildfire all over Virginia!!! People started doing their own research. That's all I ever wanted. For people to make decisions with their eyes wide open.
During this time Ginger Burg was working for the Youngkin campaign. I decided to assist Ginger to be the best staffer on the campaign. I would like to think I was her best volunteer,… she is working with a Great Team!!!
Now you have us both helping fight against dirty politicking and exposing dirty players. You don't normally beat the swamp. The swamp normally wins. We have a pretty good record defeating swamp critters 😉.
In 2020 I was honored to be elected as National Delegate to Nominate President Trump to a second term in office. I was also runner up to Chair the Virginia Delegation to the RNC Convention.
Everyone in the Sixth District GOP knows how we fought against the tyranny of the swamp. The former disgraced Chairwoman of the 6th District finished dead last in a field of eight. Since that time, she has been shunned for allegedly using the Criminal Justice System, in my view, as a means of political intimidation to silence Free Speech and used red flag laws as well for her nefarious attacks, Ginger Burg is currently being sued for $300,000 for a meme because Ms. Brown refuses to move forward in her frivolous lawsuit.
Because of our success in defeating the swamp, folks will give a candidate an opportunity to earn someone's vote, and not tell people who they have to support. So folks value our opinion, hard work, and dedication to getting out the vote year after year.
The grassroots movement for Glenn Youngkin is very real. It started before I got involved. I'm very happy being a small part of helping the Youngkin grassroots movement being assisted by Trumpers. Youngkin won the Sixth District and the Fifth District where more swamp critters got exposed. Evil never sleeps.
Trump's endorsement only solidified why WE support Youngkin. While others may have been willing to look the other way, Our Republic needs us to stay vigilant against those who would shred the Bill of Rights for petty personal agendas.
Trump 2024
Damn Dean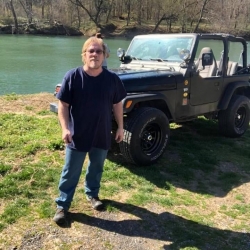 Latest posts by Dean Peterson
(see all)