Disgraced liberal Brian Williams went out with what some view as a "whimper" on his last show with MSNBC Thursday night.
"Brian Williams signs off from NBC for the final time after 28 years 'Until We Meet Again'
Brian Williams signs off from NBC for the final time after 28 years

"Until We Meet Again" pic.twitter.com/KsqHZLKmZP

— Wu-Tang Is For The Children (@WUTangKids) December 10, 2021
Williams started off his departing monologue saying, "My biggest worry is for my country. The truth is I am not a liberal or a conservative, I am an institutionalist. I believe in this place and in my love of country, I yield to one. But the darkness on the edge of town has spread to the main roads, … and it must be acknowledged and answered for."
As we reported last month, "Brian Williams was indeed there. At NBC News that is. But soon he will not be there. Because Trump hater and fibber Brian Williams is leaving NBC completely now.
He could have retired as their prime-time host too but lost the big gig after reports exposed him as a serial fibber. Sadly, when he jumped over to MSNBC he didn't get much better and his biases showed through a lot more as his rabid hate for former President Trump showed clearly.
In 2015 Williams was suspended for six months without pay for exaggerating his role in a helicopter episode in Iraq. The meme used as our cover photo went viral and was used to ridicule him and left-leaning media outlets for some time. Stay tuned for possible updates."
Williams has had a long history of being Anti-Trump and has shown a bias against conservatives. Some may speculate he will only be replaced with a more liberal, in order to appeal to the woke mob.
While Williams has been with MSNBC for just south of 30 years, his views have remained consistent. We will have to see if former President Donald Trump releases a statement on the disgraced anchor or if he makes any appearances on Fox News.
Stay tuned to Media Right News for more updates.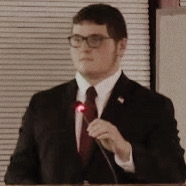 Latest posts by Joshua Troiano
(see all)