Former President Donald Trump hinted this afternoon at CPAC at a potential run for president in 2024 to reclaim the presidency of the United States from Joe Biden.
Trump said, "I may just have to beat them a third time." As you can see he still believes that he won the 2020 election.
Trump made his announcement just this evening at CPAC (Conservative Political Action Conference) in Orlando, Florida which featured many other GOP Senators and Governors who are expected to run. However, now that Trump may throw his hat in the ring and could be seeking redemption from 2020 he would be the clear frontrunner for the GOP nomination.
It will be interesting if any other people announce their run for the Republican nomination or if they wait their turn as may believe it is still Trump's time. Trump has the loyalty of most of the GOP which will easily propel him to the nomination as even Mitt Romney has said.
If he were to run, he would face the challenges from the swamp and GOP establishment who seek to destroy him and all he has done for this country. It seems to some that only RINOs would have the guts to go against the GOP leader, Donald Trump.
Potential 2024 candidates like Governor Ron DeSantis (FL) and Senator Josh Hawley (MO) will most likely wait until 2028 to throw their hats into the ring for president. There could still be a challenge from establishment Republicans such as former South Carolina Governor Nikki Haley as she has become quite the critic of Trump.
If one thing is for sure, Trump would be facing even more opposition than he did last time as the establishment seeks to keep Trump out of DC because of his efforts to drain the swamp
Stay tuned to Media Right News for more updates as this situation continues to develop.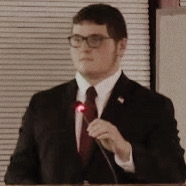 Latest posts by Joshua Troiano
(see all)