President Donald Trump's spokesperson released a statement following the PGA voting on Sunday to end ties with President Trump and move next year's PGA championship from President Trump's golf course in New Jersey to another location.
The PGA CEO, Seth Waugh released a statement saying, "We're fiduciaries for our members, for the game, for our mission, and for our brand. And how do we best protect that? Our feeling was given the tragic events of Wednesday, that we could no longer hold it at Bedminster. The damage could have been irreparable. The only real course of action was to leave."
He cited the Capitol breach on Wednesday as the reason for the PGA cutting ties with the president. Like the PGA, many organizations have been putting the blame on President Trump for the events that occurred at the Capitol last week.
A Trump spokesperson responded saying, "This is a breach of a binding contract and they have no right to terminate the agreement. As an organization, we have invested many, many millions of dollars in the 2022 PGA Championship at Trump National Golf Club, Bedminster. We will continue to promote the game of golf on every level and remain focused on operating the finest golf courses anywhere in the world."
This could result in a legal battle between the president's organization and the PGA in the following days as they see it as breaking the contract. PGA is just the next organization to cut ties with President Trump.
Stay tuned to Media Right News for more updates.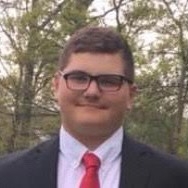 Latest posts by Joshua Troiano
(see all)